RIP Busted: 30th October 2001 -
13th (announced 14th) January 2005
If you've got some hot gossip about the boys/want to answer one of the questions that I can't answer, then feel free to submit it in this form (leave your name and email address at the end if you want credit!):
Got a Busted-related question? Ask it here, and I'll answer them for you! Please read the rules and the FAQ [last updated: 15th April 2006].
Click here for the answer page! [last updated: 3RD MAY 2010!!!! I KNOW!!]
14.11.13
I'm sure you will have all heard by now, but the rumours are true - Busted and McFly ARE joining forces for the tour of a lifetime!!! Many regular readers will know I'm not a McFly fan, but I'M BLOODY WELL EXCITED BEYOND BELIEF!!! :D :D
The rumours started last week when Popjustice posted this exciting invitation.
Monday came and Facebook and Twitter became a flurry of excitement as everyone found out that Matt and James's brief stint at McFly's Royal Albert Hall gigs were going to become full-blown shows by themselves.
The tour dates are as follows:
18th April (Friday) - The Hydro, Glasgow
19th April (Saturday) - Liverpool Echo Arena, Liverpool
21st April (Monday) - Bournemouth International Centre, Bournemouth
25th April (Friday) - o2 Arena, London
28th April (Monday) - Metro Radio Arena, Newcastle
29th April (Tuesday) - Capital FM Arena, Nottingham
30th April (Wednesday) - first direct arena, Leeds
3rd May (Saturday) - LG Arena, Birmingham
4th May (Sunday) - Motorpoint Arena, Sheffield
6th May (Tuesday) - Motorpoint Arena, Cardiff
9th May (Friday) - Phones 4u Arena, Manchester
Here are some of the many news articles on it:
Popjustice
The Independent
Daily Mail
And here's a great article on the press conference itself, courtesy as usual of the amazing Popjustice.
I've also just read that Charlie has been paid for the rights to use the band's name, despite the fact he's not part of the group.
I am INCREDIBLY excited, as I'm from the north of Scotland and back in the good old days where you could go out and see Busted all the time, I couldn't. I saw them once in the summer of 2004, and that was it. SO YES, I AM PRETTY ECSTATIC! :D
I'll be keeping all news as up-to-date as I can on here; I will try to implement some actual social media buttons soon, too! Ooh, fancy.
(in Charlie news, I know I've been very lax on that side because any news I get comes from his official sources and therefore I never really know any more than anyone else. However just to keep you updated - he is still working on his second solo album, and recently supported Deaf Havana on their UK tour to showcase a couple of new songs. One of them is very good. The other is a little boring. I'm starting to really hope this album is worth pushing back a Fightstar return for!!)
16.09.12
Oh guys. It's officially
TEN YEARS
since What I Go To School For was released, kickstarting Busted's career and changing so many people's views on music.
I've celebrated by watching the live DVD, and it's reminded me of just how awesome they were. I'm not gonna lie, I miss running this website so much. I kind of wonder how many people are even going to read this.
I should also apologise about hardly updating at all about Charlie's solo career, but to be honest, almost every piece of news I find tends to be posted on his official Facebook page anyway - I suppose fan sites are almost becoming obsolete in a way. But let me know if you'd be interested in me keeping you all in the loop and I'd be more than happy to!
23.06.11
I'm clearly slow on the uptake as this was posted a week ago.
You can listen to a brand new song by James here... and it's going to be in a new musical called Out There, also written by James, alongside Elliott Davis. They together wrote the Loserville musical, which I was really impressed with, so I'm looking forward to seeing what they've come up with for this one.
You can find out more about the musical as well as buy tickets on the South Hill Park website. It's the same venue that Loserville premiered at. :)
27.05.11
Just a couple of quick links to Charlie interviews etc:
To read: Express & Star
To watch: Freshly Squeezed
Also he has just announced another gig, it's at the Central Station in Wrexham on August 8th. :)
19.05.11
Charlie has been confirmed to play Cornwall festival Boardmasters this summer. You can find all the details on the
official website
.
Also, he has done a pretty informative update on his Tumblr so check that out, it has updates of where Fightstar are at the moment, as well as some pretty cool suggestions of what he might do himself, including a track-by-track guide of his album, including how each song was written, what the lyrics behind them mean, etc etc. That could be really interesting, I'm definitely looking forward to that.
P.S. Someone has asked via the form about what is happening with the Matt/James project. Honestly? I have as much idea as you do. Sorry. :( All I know is that Matt is writing and doing the occasional unannounced show with Johnny Panic singer/guitarist Rob, and I'm 99% sure James won't be involved in that. I have ears and eyes tuned, but let me know if you hear anything before I do! :)
14.05.11
Lots of promo going on in the world of Charlie, I'm really busy right now so I don't have time to do a proper update, SO here's a bunch of links for you. :D
Numero 1
Numero 2 (an exclusive cover song!)
Numero 3
Numero 4
Numero 5
Also, he did a free gig in Koko in Camden (or he's doing one, I think it may be on Monday?) but it "sold out" VERY quickly so if you missed out, you can watch it on Channel 4 next Saturday at 9.20am. :)
09.05.11
Charlie is announcing a load of shows for an upcoming tour starting at the end of next month. You can view all the info
here
but keep checking the page because dates are still being added!
O2 Academy2, Newcastle - Thursday, 30 June
O2 Academy3, Birmingham - Friday, 01 July
Academy 3, Manchester - Saturday, 02 July
Wedgewood Rooms, Portsmouth - Monday, 04 July
O2 Academy2 Bristol, Tuesday, 05 July
Tickets go on sale this Friday at 9am, and please note all the door times are different for each date! Birmingham seems to be an early start at 6pm.
ALSO just announced: 29th June at Glasgow's King Tuts. :)
08.05.11
Happy birthday Matt! How old now? 28? It's a bit scary, isn't it...
Anyway, let's celebrate with some news.
11pm?!?!?!!? I don't think somehow I'll be making this one lol. I'd be interested to hear from anyone who can go though. :)
20.04.11
I should really make a new side image for Charlie's solo project.
After a few months of a dire lack of updates from him, Charlie has now made up for it big time in the form of a Tumblr blog! I love it, check it out and make sure to look at the hilARIOUS picture of a younger Charlie... it literally makes me laugh EVERY TIME.
It's a really interesting read though, and he's giving us proper updates, snippets of potential lyrics, news on what he's doing, and rather importantly, confirmation that he is NOT giving up Fightstar for this project. :) That should put a few minds at rest... although despite the whole Busted palava, I never doubted his loyalty to Fightstar.
In other Charlie news, he's announced a headline gig! Not a charity one, so it's much, much cheaper (£10), and still in a nice small venue - called The Tabernacle which is near Notting Hill. :) It's on May 10th, and you can click here for more information and tickets!
And finally, his new video for his upcoming single Down Down Down has been premiered on the NME website - you can watch it here! I really like the video, although I'm sorry Charlie but I did laugh at the way you're holding your guitar! :P
11.04.11
Blimey, no news for months and then two of the guys do things at once!
As you know, Charlie has been concentrating on his solo acoustic project, which is brilliant, by the way. Unfortunately the EP was only available to pledgers, and pledging is now closed, but he's now working on his full-length album. Details should be released soon, but it's set to come out this summer alongside a UK tour.
Today, his new single Down Down Down was premiered on Fearne Cotton's Radio 1 show, and already it's now available to buy on iTunes! And I love it!
And furthermore, you can now download a 'Down Down Down' EP which includes a demo version of the song, the demo of Thorns that was available last year, and a brand new song called Sundown, from his official website which launched today.
And the best thing? IT'S FREE!
Also just announced is a charity gig that Charlie is appearing at, in aid of CoppaFeel for breast cancer awareness. It's at the Water Rats in London on May 1st, details of the show and where to get tickets are here:
Facebook Event for FestiFeel
Tickets are £27.50 but it's for a good cause and there are a lot of bands/artists playing! It'll be a great chance to see Charlie in an intimate venue, too.
11.04.11
A bit of exclusive news for you guys... if anyone still reads this!
Rob Solly, singer of Johnny Panic, is doing an acoustic gig near Dartford (just outside London, in Kent) either this Sunday or next Sunday (I am double checking with him)... and Matt will be joining him for a few songs.
I am so excited about this! It will be at the Duke Of Northumberland pub, Bexley Road, Erith. Hopefully some of you will be able to make it, if not I will be taking some videos. :)
Also, speaking of Matt, he has now finished with Footloose, which I think is a little misleading, surely? He was supposed to be doing the whole tour, but his final show was in Manchester. Nice for my friend who went to the first date in Aylesbury...
06.02.11
I heard a while ago that Matt was rehearsing for a new tour of Footloose... what I've only just found out is that the tour's already started! Whoops.
So far, it's played Newcastle and Southampton, and here are the upcoming dates you can go for:
Official tour dates
7th - 12th Feb - Milton Keynes Theatre
14th - 19th Feb - Edinburgh Playhouse
28th Feb - 5th March - Plymouth Theatre Royal
7th - 12th March - Liverpool Empire Theatre
14th - 19th March - Birmingham Hippodrome
21st - 26th March - Aberdeen His Majesty's Theatre
28th March - 2nd April - Manchester The Lowry
4th - 9th April - Aylesbury Waterside Theatre
11th - 16th April - Stoke Regent Theatre
18th - 23rd April - Rhyl Pavilion Theatre
25th - 30th April - Glasgow King's Theatre
2nd - 7th May - Belfast Grand Opera House
16th - 21st May - Nottingham Theatre Royal
23rd - 28th May - Norwich Theatre Royal
30th May - 4th June - Woking New Theatre
6th - 11th June - Cardiff Wales Millenium Centre
13th - 18th June - Bristol The Hippodrome
20th - 25th June - Wolverhampton Civic Theatre
27th June - 2nd July - Leeds Grand Theatre
So... Matt's going to be busy for a while. :P
09.10.10
While I'm here, I'll do a quick Charlie update too, although admittedly there's not a whole lot to say. He's looking to release his solo EP any time soon, so if you haven't pledged it yet, head over to
PledgeMusic
right now and do so! The CD is ONLY available to pledgers, so don't miss out.
Quite a few of the exclusives are still available so treat yourself to a signed CD with an exclusive online live acoustic show for £25, or go to a soundcheck to hang out with him for £35.
Word on the grapevine says that Fightstar will be returning next year, but a new album probably won't be out until 2012 - boooo! I'm hoping for an EP to tide us over, because Dan has said they're already planning some studio time.
09.10.10
You can now buy a James Bourne t shirt over at the
Future Boy store
, there was an option to pay £10 to join him on his tour bus at one of his dates, but I would assume that's sold out. But don't be disappointed if you missed out because it probably won't be difficult to meet him on the tour. :)
09.10.10
As you probably know by now, Matt has been signed up to star in a West End musical, Flashdance. Not sure how he'll fare as a stage actor, but we'll soon find out because the show has started!
You can get all the info on the musical on the official website. It's showing at Shaftesbury Theatre so tickets are a hefty £55, but make sure to keep an eye on discount theatre ticket websites and you could bag some for £20 a piece instead.
I've found a few pictures of the show floating around the Internet, this page makes him look slightly insane...!
Let me know if you've seen the show and what you thought of it (and Matt's acting!).
09.08.10
James has a few gigs planned in the UK, finally! Most of them are on tour with
Twenty Twenty
in October, I assume he's supporting on all the following dates:
11th | Oxford, O2 Academy 2
12th | Stoke, Sugarmill
14th | Glasgow, Garage
15th | Aberdeen, The Tunnels
17th | Norwich, Waterfront
18th | Liverpool, O2 Academy 2
19th | Nottingham, Rescue Rooms
20th | Cardiff, Cwlb Ifor Bach
21st | Bournemouth, Old Fire Station
25th | London, O2 Academy Islington
26th | Bristol, O2 Academy
27th | Birmingham, O2 Academy 2
28th | Manchester, Club Academy
29th | Newcastle, O2 Academy
30th | Sheffield, O2 Academy
Tickets are £9.50 and are available from all the usual outlets - TicketWeb, SeeTickets, Ticket Master, etc etc.
He's also playing a one-off charity gig (I could have sworn I posted about this because I remember saying it's really expensive?!) at Wilton's Music Hall in London. The show's being presented by Elliot Davis (a la Loserville: The Musical), Anthony Drewe and Aled Jones, and stars such as Gareth Gates (woo hoo! Haha!) and various others will be joining James in the line up.
Now here's the cruncher - tickets are £30. It's all in aid of charity - Teenage Cancer Trust - and is taking place on September 26th, so if you're interested, tickets are available here!
19.07.10
While I'm here, I should do an update about Charlie! Right now, Fightstar are on a break for about a year, just to wind down and relax because let's face it, they've been working harder than a lot of bands for the past six years.
Meanwhile, Charlie has set about recording a solo album. I am really excited about this, I'm not a huge fan of the acoustic songs that he uploaded at the beginning of the year, but go to his MySpace and tell me that Thorns isn't amazing!
In conjunction with this project, Charlie's set up a PledgeMusic page, which is a BRILLIANT new idea to get fans involved.
A lot of the exclusives have already gone, but plenty of things are left, like signed & handwritten lyric sheets (which will be on old-fashioned parchment paper, very posh, eh?! But would we expect anything less from Charlie?) or signed albums or even microphones from the studio! If you're from outside the UK, there are some fantastic options like a live streamed acoustic show, a Q&A session, studio webcams etc, plus they ship all the goodies worldwide so you can pledge for any of the items, too!
For people inside the UK, there are some great opportunities like an exclusive intimate gig, soundcheck or rehearsal access, or if you have a spare £2000 (hah!) you could get Charlie to play AT YOUR HOUSE. How amazing would that be? Get some rich friends together...
I think it's a really good idea, and I hope it'll kick off with lots of bands.
19.07.10
Oops, so I totally missed this, you might have seen it on James's Twitter...
James has put up Side B of his overpriced album on thefutureboy.com. You can download it for another £5...
I've got to say, You Can Dance (track 1) is the first of his solo songs that I adore. It's so addictive!
Volume 2 will be out on August 3rd so start saving! ;)
04.05.10
So, a few of you have sent me messages regarding today's big news in the most reliable newspaper ever, The Sun (who else!?), which is that
Matt and James are planning to start a reality TV show following their search for a third member of Busted.
Now I don't have any reliable sources for or against this story. I can't imagine it being true, because James is totally against the idea. Remember when Matt went on I'm A Celebrity? James fell out with him over that because he couldn't believe Matt was resorting to a reality show! So it would seem a little odd for him to suddenly want to start something like this.
I can't even imagine Matt advocating the idea that much, either... but then these days, who knows? Maybe they're both desperate for money and want to relive the old days?
I do find it weird with the timing though, what with James releasing his solo "album" only yesterday. I would have thought he would concentrate on that.
As for the whole thing generally, I won't be surprised if we hear Matt and James working together again. After all, James (or Matt, I forget) tweeted a while ago that they had just written a song together, which got me ever so excited except that we haven't heard anything since, lol. What would annoy me though, is if they continue it under the name of Busted. Sure, bands change their line up all the time, but to me, Busted will ALWAYS be known as Charlie, James and Matt. The whole reason they didn't continue when Charlie left is because they didn't want to live in a shadow of themselves, and I honestly think this would be worse than that. So sure, go ahead and form a band, I would probably die happy, but it shouldn't be Busted! :(
So I don't think it's unfeasible that they'll do something like this. What WOULD surprise me (and annoy me, to be quite honest) is if they do it through a reality show, after all there are a LOT of people out there who refused to take Busted seriously because they thought they were manufactured. And this would just be putting them into that same bag!
ALSO, James has worked with a hell of a lot of people in the industry, I'm pretty sure he could find someone quite easily if he wanted. Why would they need a TV show? Publicity, you say? I just can't imagine James agreeing to stoop that low.
I suppose the bottom line is, I don't know if it's true, but I bloody hope it's not. :P
03.05.10
Today's the day!
James has just released the first half of his new album under the pseudonym Future Boy, there's only one song we haven't heard so far which is a little disappointing lol, I wonder when the second half will be released...
Anyway, you can download it here for £5, which I also find disappointing considering that makes it £1 a song, when downloads from iTunes / 7digital / Amazon, etc etc, cost 79p max.
But... it's "out", at least. He's actually set a release date and stuck to it, even if it's only for HALF the album. :P
P.S. You'll never guess what! I've answered all the questions! After years! Half of you probably won't even come back and read them, but they're there! Actually on the website! I know, right?
02.04.10
One of these days, I'm going to take care of this site a little better. Thankfully, my life is getting to be a little more organised so this might actually happen. :P
Anyway, one thing I'm going to quickly update about before I forget: James has written a song on Gabriella Cilmi's new album, Ten. The song is called Superman and you can listen to it on YouTube here. :)
22.11.09
Actually, screw it. I'll do all the updates! Hah.
Fresh off their latest tour, Fightstar have announced a special one-off acoustic gig in Al's hometown, Northampton. It'll be at the Picture Drome on December 13th, I'm quite tempted to trek it up there myself! It should be amazing, they played an acoustic set in September in support of Brigade and it was spectacular.
Tickets are a slightly pricey £15 (their usual gigs are normally £12 - 14) but it should be worth it! You can buy them here.
They also have a new song out! It's called A City On Fire and it'll be released on December 7th but will be a digital-only release, which kind of sucks. There will also be a special cover of , along with some remixes of the single... so nothing too exciting, sadly!
The exciting news is, they've been recording a few brand new tracks which will be released in February on a "deluxe" version of Be Human. I'd rather it was an EP, rather than having to buy the whole bloody album again lol, but it should be really good! Except that it was supposed to be out by now! Hah. Anyway, here's A City On Fire:
I love it!
22.11.09
Oh yeah, I'd better mention this while I'm at it.
James has uploaded two new songs onto his Future Boy MySpace - Hoping For Disaster and Step By Step.
I'm not a huge fan of Hoping For Disaster, but I do quite like Step By Step!
I do think he should go back to pop/rock, though...
22.11.09
I will do a proper update soon, I totally suck, I'm sorry.
Matt is going to be on This Morning tomorrow morning, so make sure you tune in, especially because he will be joined by the legendary JEDWARD. Hahahaha, should be a good one!
As for exciting news... Matt and James have recorded a song together!!! I don't know why I didn't update about this at the time to be honest, but I'm pretty excited!! Hopefully we will actually get to hear it lol, and it had better be good! ;-)
26.08.09
Following the last update, Matt has posted this on his Twitter:
I dont quite know what everyone is talking about when they talk about sheffield.. just to clear up i am not playing a live gig in sheffield
How strange...
25.08.09
My friend Hannah just informed me that MATT'S NEW BAND IS PLAYING A GIG!
It's going to be in the Raynor Lounge/Bar One, Sheffield, organised by the university's student union, on September 20th. And the best thing? IT'S FREE!
All the information is here and here - only playing covers? I would be sad that there's no new material, BUT OH MY WORD IF MY EXCITEMENT FOR MATT PLAYING 3AM ON HIS SOLO TOUR IS ANYTHING TO GO BY...!!!!
Ahhhh! Does anyone know if you need student ID to get in? PLEASE SAY YOU DON'T. :-(
21.08.09
So, I went to the world premiere of Loserville: The Musical last night!
And do you know what? I bloody LOVED it. I really was honestly expecting it to be a bit rubbish, just a middle-of-the-road silly musical. But I was SO impressed, James has really made me proud.
And and and and I met the man himself!! Finally!!! It's only taken me SEVEN YEARS. :-D!
Anyway, we had a bit of a chat with him, and he said they've been recording the whole process since they started setting up two weeks ago, so you can see how it started from nothing and built up into what it's become. Additionally, during the performance itself, I saw cameras recording... does that mean there's going to be a DVD?! I bloody hope so!
Ahh, I'm seriously so proud of him, it could have easily been really bad, but it was top class. The characters were excellent, the cast were totally perfect, there were no real first-night hiccups, the storyline was amazing... I have to say, the official summary doesn't give it justice at all! And I loved all the little links, like in Son Of Dork - Slacker, they sing about writing sci-fi novels - Michael, the main character's, best friend Lucas is writing a sci-fi novel - which obviously later becomes Star Wars, haha, and the references to that are hilarious! And 'sews cub scout badges on his sweater', another of Michael's geeky friends does that!
I'll scan the programme later as well, there's a little interview with James in there and I'm sure some of you will be interested to see programme anyway. For now, here's a song list, most of them will sound familiar! Hehe:
Act One
Living In The Future Now
Don't Let 'Em Bring You Down
Brains And Looks
Slacker
The Little Things
Slacker (reprise)
We're Not Alone
Ticket Outta Loserville
Act Two
We're Not Alone (reprise)
Holly I'm The One
Break Out
What's So Weird About Me?
Party's Over
Sick
Living In The Future (I'm sure this was the same as the first song, though)
We're Not Alone
Brains And Looks (reprise)
Slacker
Do you know what, I really want to go again!
17.08.09
I just found out that James wrote a song for a band called Better Than Ezra, so I looked into it, and guess what? It's one of the songs from James's acoustic gig, All In!
There's no good quality version of it on YouTube but I've found an mp3 of it, so I'll upload it to YouTube or something a bit later on. :-) I really like their take on it, a couple of the lyrics have been changed as well.
16.08.09
So I'm a bit behind on the James front, but The Saturdays' next single was written by him, it'll be interesting to hear that. I've just done a bit of research, it's called Forever Is Over and it's going to be premiered on various radio stations including Radio 1 on Tuesday at 7pm.
He also said the Backstreet Boys have just recorded one of his songs! That's pretty exciting for him, hopefully we'll hear news about it soon.
On a slightly related note, whatever happened to the songs he was writing with JC Chasez from 'N Sync? Have any of them surfaced, does anyone know? There are four new songs of his but I can't find songwriting credits for any of them, so I don't know if any involved James.
Oh, and in the middle of all that research, I found this, a song by Mitchel Musso, co-written by James. I love it!
I'll make a page later on with all of James's collaborations because other than on this news page, this website's a bit out of date with everything he's up to.
16.08.09
Check it out, Matt has a
new hair do
! It's a bit different, but I quite like it.
Here is a picture of him getting it done, hahahaha.
And while we're linking to a load of Willis pictures, here's one of his new tattoo! Which I don't really like, I think he's going way overboard with the tattoos all over his arms! And a girl with blood coming out of her mouth? I'm sorry, what?! Matt, you crazy fool!
And... well... the first baby "picture of Isabelle" has been kindly uploaded by him, and I am pretty disgusted, I was in two minds about whether to post it on here. This is very much NOT SAFE FOR WORK, but if you really want to see it, click here. It would be nice to see her face rather than what's coming out the other end. :-( And besides, I would NEVER upload a picture like that of my kid. So you're a crazy fool AND you're disgusting. :-(
Well, Willis, your new music had better be damn good! Speaking of which, one of his recent Twitter updates tells us that he's in talks with a drummer...
09.08.09
I've just had an email from
Beth
about an article that was in News Of The World today.
Charlie Simpson's new band has a Fightstar on their hands to keep him - as he's eyeing up a Busted reunion. He's spent years trying to be seen as a credible rocker, but admits he is tempted by big money to sing hits like 'Year 3000.' He added: "But it would have to be right."
Hmmmm. I take everything The Sun ever prints with a pinch of salt, but with Fightstar turning a bit more mainstream and appearing on Nickelodeon and T4 On The Beach, it does make me wonder if Charlie's indeed looking back at his Busted roots.
However, doing it for the money? For one thing, I don't think he's the sort of person who would do that; if he cared so much about money, he wouldn't have quit Busted! And even if he is, would he really admit that? Especially to someone working at THE SUN?
I guess we'll wait and see what happens, in any case it might have just been a passing comment and nothing will ever actually happen, but it'll be nice if he's not totally against the idea any more.
[edit] I also just read this, not related to any reunion, but it really made me smile.
"Despite what many people think, I'm proud of what we were able to create and achieve with this record."
This is Charlie's genuine reply to a review of Busted - A Present For Everyone on absolutepunk.net. Awwww.
06.08.09
Charlie has made
a new MySpace
for his solo music, and has now uploaded three songs. One of them is Carry Her, which a lot of you have probably heard as it was released on his compilation CD in 2005, The Suffolk Explosion.
The other two songs, Dead Man Walking and Empty Guns, are totally brand new, check them out!
I've been a bit quiet on the Fightstar front, I must admit. I'm afraid my life is SO busy right now, I haven't been able to keep up! A big update shall be coming soon, that's for sure!
20.07.09
[OOPS, this didn't upload!!]
Fightstar release their brand new single Never change TODAY!! It's being released on one CD which you can buy here, which includes a brand new b side called A Short History Of The World.
The download-only songs are:
Never Change acoustic
Never Change demo
These Days (a cover of Jackson Browne)
Watch the video here and get buying!!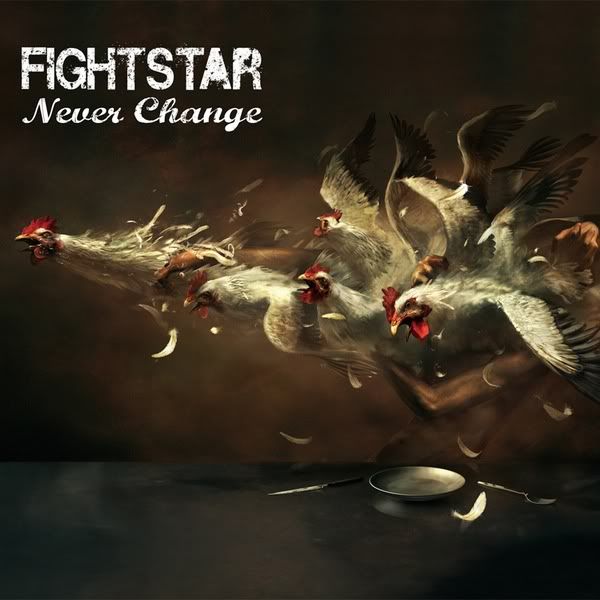 18.07.09
I've been trying to upload the new song onto the radio.blog but I can't get it to work as all the conversion files I need are on the darned laptop. Anyway, it's been uploaded to YouTube so never fear, you can still listen to it
here
!
Thoughts? Well, not to be controversial, but I don't really like it. Sorry, James. :-( I know we were pre-warned that he'd be going all electronic, but I did expect something a little more punchy and stupidly catchy. I'm sure there will be some gems on his album, but this particular song... doesn't do it for me.
(P.S. While we're on the subject of new James songs, did I ever show you guys this? I honestly can't remember if I did...)
17.07.09
James has just announced on his
Twitter
:
"Tune in to absoloute radio for 2 future boy tracks later on tonight"
Go to Absolute Radio now and click on 'listen live' at the top!
James has also done a few other Twitter updates in the past few days but my laptop sizzled (literally, smoke and everything! :-/) so I didn't catch them at the time. Most notably:
"interivew and photoshoot with INROCK magazine tomorrow first one in three years"
"hit me on video chat fluxcapacitor091" "thats my aim" (lol James likes giving out his details!!)
He is also thinking of releasing his solo album on limited edition glow in the dark vinyl hahaha (as well as on CD, of course), I reckon that would be awesome!
21.06.09
ISABELLE CATHERINE WILLIS
BORN 20.06.09
CONGRATULATIONS TO MATT AND EMMA!!!
News source comes from Dean Piper's Twitter, can't find any publications or websites reporting it yet, so I don't have any other info. Here's what he says:
So so pleased for Matt Willis and Emma Griffiths who became proud parents last night! A baby daughter called Isabelle! Congrats!!!!
:-D!
19.06.09
I just realised I haven't posted about this, although it wasn't that long ago I myself found out about it.
Back in the Busted days, the boys wrote many, many songs which were never released publicly. Turns out one of them has actually been used by two bands, and I bloody LOVE it! It's called Miss Sweden and it really does sound like something Busted would have written, haha.
The main one is the Swedish Amateurs, who have released it as a single. You can listen to it here. It has also been recorded by Wouter, there are a few live clips floating about on YouTube and I found a full stream of it here.
Which version do you prefer? I like what the Swedish Amateurs have done in the chorus with the 'SHE BLOWS MY MYYYSDFLAKDAKLND!!!' bit haha, but the general feel of Wouter's is really how I think Busted would have done it. And that makes me prefer it.
19.06.09
After a quick name-drop on Twitter, I found
this song
which is co-written by James for the band Allstar. It's a pretty average song for that genre, but certainly not bad! :-)
And as usual for James's promises, Karate On My Heart HASN'T been uploaded yet. :-(
17.06.09
Right, I'm back with some updates! I've just been moving house so I've barely been able to get online! James has been updating his
Twitter
a lot, he's just announced that his "next single" (solo, not Call Me When I'm 18) will be Karate On My Heart, and it's airing exclusively tonight on a Japanese station called FM Yokohama 84.7. It'll be on the show "Dancing Groove Wed June, 17th Midnight 24:00-28:00 LIVE!".
For everyone who's, er, not Japanese, he promises to upload the song on his MySpace tomorrow, I'm excited to hear it - even if it is a crap name! :-p
OH, I don't think I ever updated with this! The Loserville musical is actually GOING AHEAD. It's being performed on August 20th - 22nd at South Hill Park Arts Centre, sort of near Slough, just outside London. You can buy tickets HERE! The whole thing has been written by James has his friend, Elliot Davies, and obviously it's James's first try at anything like that professionally, so it'll be interesting to see what it's like! I wonder if they'll make a DVD of it?
Loserville also now has a Twitter here and there are some videos on YouTube here and here!
So it seems James is quite busy, according to his Twitter he's always flying around, he's been recording in New York, going to San Francisco and Las Vegas, and he's obviously been in the UK recently for Loserville-related goings on.
Oh, I must end this entry with this picture:
(view more JB pictures on this site!)
17.06.09
Matt has finally got himself a
Twitter
and he can't seem to stop updating it!
Emma's baby is due very soon if not already, so hopefully some good news any day now!! I'm so nervous for them both, but it's exciting. :-D The couple were on Allstar Mr & Mrs a couple of weeks ago, and they won the show, hooray! It was nice to watch because they obviously make such a good couple and know each other inside out. :-) There were some quite hilarious revelations like Matt often cheers Emma up by doing a, erm, dance. Naked. With a very specific "frontman". HAHAHA, only Matt!!
In winning the show, they donated £20,000 to Save The Children, which brings me neatly onto the news that Matt is fronting a new campaign by the charity. You can watch a video here and read an article here which explains all about it! :-)
Onto some more exciting news - Matt definitely has a band together, not just "in the making" any more! He's done a couple of MySpace blogs recently, here they are:
new band
"Hey Guys!
How ya doing?
The new band is going really well right now!
Got some killer tracks!
And some cool as f$&k guys in it!
I think your gonna really dig it!
Its different and slightly brave sounding.
If you like the heavier side of things you'll be into it.
Got two different names at the moment.
If you guys think of any cool names you could let me know them and you never know you could end up naming my new band!
All the best!
Matt
xxx"
TWITTER "Hi everyone
I am finally on twitter!
I am totally addicted and tweet about 10 times a day.
I love it.
I've got a app on my phone so do it all day!
My address is
mattjwillis
Check me out."
Yayyy! So excited to hear the new band, I always hoped he would go heavier - his last few solo songs were very................ soppy. :-p So this is exciting!!
17.06.09
I'm a bit out of touch with Fightstar news, however one big bit of news is that they are released their new single, Never Change, at the end of this month.
The video is very strange, I much preferred the Mercury Summer one... in fact, I think this is a poor choice of single, there are some AMAZING tracks on the album. Anyway, you can watch the video here!
Also on YouTube is a cover they did recently of Kings Of Leon - Sex On Fire, which I thought was a random choice! Watch them perform that here!
They've also announced a UK tour for October!
21 October: Corn Exchange, CAMBRIDGE
22 October: Lemongrove, EXETER
23 October: Oxford Academy, OXFORD
25 October: Barrowlands, GLASGOW
26 October: Newcastle University, NEWCASTLE
27 October: Manchester Academy, MANCHESTER
29 October: Leeds Met University, LEEDS
30 October: Birmingham Academy, BIRMINGHAM
31 October: Shepherds Bush Empire, LONDON
2 November: Pyramids Centre, PORTSMOUTH
Tickets have just been released, so get yours now from any of the usual ticket offices or the official Fightstar website!
They are also playing the iTunes festival at the Roundhouse, London, on July 2nd, although I don't think tickets can be bought, and they're also playing Reading & Leeds Festival in August.
08.05.09
From Jonathan Ross's Twitter:
"This might seem random, but I saw video for 'What I Went To School For' earlier and it made me realise I miss Busted. Who'd have thought ?"
Bless, coming from someone who said Busted splitting up was the best thing to happen in 2005, or something along those lines. I always knew he loved them. :-p
20.04.09
BE HUMAN IS OUT NOW! GET IT OR REGRET IT!
13.04.09
Hope you all had a great Easter! Mmmm, chocolate. ;-)
There's a brand new song on Call Me When I'm 18's MySpace, click here to listen to it! It's called Break It and I LOVE it!
Also, James and the band have finally got themselves on Twitter. You can follow James here and the band here. :-D
It seems he's addicted already, he's updated LOADS hahaha, some of it's quite funny. Interestingly:
is thinking of doing a remake of year 3000 for future boy all electronic
Hmmm! Speaking of which, you can hear Eoghan's version of Year 3000. :-(
Also, I just found out about a couple of songs James has written. He worked on a song for MC Lars's album, This Gigantic Robot Kills, which was out in February. The song's called Twenty-Three and you can listen to it here. It's such a sad song. :-( I'm not sure if James actually wrote any of it, but he plays the keyboard in it.
He ALSO wrote Boyzone's new reunion song! I had no idea hahaha. It's been uploaded to YouTube here... well, it's better than old Boyzone.
[edit] I am currently thinking that Break It could be one of the best songs James has ever written. I can't stop listening to it!
11.04.09
Whoops, I should have updated about this before now! Fightstar's new single Mercury Summer is OUT NOW! There are various versions with a couple of brand new songs which I think are great!
CD version
1. Mercury Summer
2. Athea
7" vinyl
1. Mercury Summer
2. We Left Tracks Of Fire
Download-only tracks
Mercury Summer (acoustic)
Nero vs. Ohms remix
P.S. the remix is shit. lol anyway, make sure you buy it!! I reckon this album's going to be AMAZING.
30.03.09
Sorry, I only just spotted this! Matt and Emma were seen at the premiere for Lesbian Vampire Killers and you can see a bunch of photos
here
!
I still can't get over the fact there's going to be Baby Willis soon! Ahhh!
27.03.09
I completely forgot about this hahahaha, you can hear Eoghan's version of James's song, 28,000 Friends,
here
and watch the video to it! It's just about okay until the chorus... it's a shame because even though it's nowhere near one of James's best songs, it had a lot of potential and I feel like it's gone to waste a bit.
Then again, what was James ever going to do with it? To be honest, lol. :-/
27.03.09
There will be a Fightstar interview at 5pm on Monday on
Red Bull Bedroom Jam
, go to the website for more information on that!
There are two new Fightstar videos online, one is the FINAL STUDIO VIDEO! Finally! You can watch it here, it's really funny although I'm disappointed about the lack of xylophones in this one.
The other one is behind the scenes footage of the Mercury Summer video. I looove the video itself and it's interesting to see how it was put together, especially the spinning effect. You can watch the footage here! :-)
Also, if you haven't pre-ordered the single and album yet, you can get the whole single bundle and the album together for £12.99 on Townsend Records.
22.03.09
A few updates!
First of all, you can submit questions for Fightstar on this page and the most popular will be put to the band! You have until Tuesday to submit them, and don't bother asking any Busted questions. :-p
Secondly, Fightstar are playing two songs on BBC Sound on Thursday in London and you can get free tickets! I know some have been allocated already so I'm not sure if there are any left, but if you'd like some, email switchguestlist@monkeykingdom.com with your name, age, location and number of tickets you would like. They are looking for 16-22 year olds, which seems a bit ridiculous, but try applying anyway?! Also try applying for some on SRO Audiences. The show will start at 10.45am.
And finally on the news front, signings!! Fightstar will be performing (full band, not acoustic) and signing copies of their new album at the following stores:
hmv Liverpool One - Monday 20th April at 6.00pm
hmv Birmingham High St. - Tuesday 21st April at 6.00pm
I don't think either are wristbanded events, but it might be best to check!
And now for some new music! Fightstar's new single, Mercury Summer, is released on April 5th, and you can hear previews of the b sides here! Let me know what you guys think. I love the piano in the acoustic version of MS, and the two new tracks sound really good! Not so sure about the remix though...
There's also a video here of Charlie with Katie P, an XFM presenter who is recording a version of Unfamiliar Ceilings for a digital b side for the single.
I think that's it!
08.03.09
Fightstar have been announced as headliners at the
Two Thousand Trees festival
on the Friday night.
The festival takes place in Cheltenham, Gloucestershire, on July 17th and 18th. Click here for all the information!
Fightstar appeared on The 5:19 Show yesterday, performing an acoustic version of Mercury Summer which you can watch here. They also did an interview and appeared randomly at various stages throughout the show - I think you can watch the whole thing on the BBC iPlayer!
Also a web chat coming up on Thursday night on absolutepunk.net, it's at 7pm EST which is midnight in the UK - no doubt they'll be fashionably late though! Info is here.
And finally, some album news... an in-depth review has surfaced so we can finally get an idea of what the album sounds like! Click here to read it! Sounds like there are going to be a lot of slow songs, but we'll see. ;-)
01.03.09
Woah, daily updates at the moment!
Call Me When I'm 18 have uploaded another song to their MySpace, which is Go Home Monday. A lot of you probably remember that as being a Son Of Dork song which was never recorded (or at least, never released). It's a bit of a weird version of it though, I don't really like it but hopefully it'll grow on me! It sounds a bit too... Christmassy?! I reckon it would sound a lot better with proper overdrive guitars going on.
But they've deleted Gone. :-( Which honestly, I preferred a lot!
Also in James news, Eoghan from the X Factor has announced that he will be releasing 28,000 Friends. Thanks to Chris for that info, I presume it's the James one... I doubt there are many songs called that, haha!
28.02.09
James has just launched a new band called Call Me When I'm 18... bit of a strange name, huh? And considering James started going out with his girlfriend when she was under 18... lol.
Anyway, it's a project with a guy called Ollie Spano and a "secret drummer"... sounds interesting. You can listen to a song called Gone on their MySpace - lol @ "another day another band". As for the song, it's called "Gone" and a lot of people don't like it, but I personally think it has a lot of potential. Their voices don't sound at their best, to say the least! But it sounds like a quick acoustic recording which gives us a taster.
They have also uploaded a YouTube video which is a bit silly, but you can see it here... slightly random.
But what's more, they had another song on their MySpace called "Dumbstruck" which has now been deleted - a properly recorded one, which sounds AMAZING!!! Huge thank you to Nat for sending me the song as I managed to miss it while it was online. I love it so much, and you can listen to it on our Busted radio on the left hand side of this page. Enjoy!!!
(In other James news, check out the 'tash. O_O No, James. Just no.)
27.02.09
Okay, some Matt and James news, which I should have posted earlier, but this is only speculation anyway!
So Matt is apparently recording some new music in New York, and a while ago he announced that he's working with an "old friend". James, already a suspect in that scenario, has announced a new music project called Future Boy. Here's what the MySpace says:
Future boy is the latest music project from L.A based songwriter James Bourne. Before the age of 25 James Bourne has written hits that have kick started the careers of bands such as Busted, Mcfly, Son of Dork, Jonas Brothers and now gets ready to release his latest project FUTURE BOY!
Interesting... and what's more interesting is the location is *drum roll* New York. Despite James insisting that LA is his home now. Hmmmmm... could a two-thirds-of-Busted-reunion be on the cards? Watch this space.
27.02.09
The video for Mercury Summer has been released! You can watch it
here
! I love it, I think it's very well put together. And I'm still addicted to the song. Critics are heavily comparing the song to Charlie's Busted roots, and yes, it's very commercial, but it's not quite Busted. ;-) I definitely think a lot of the more pop Busted fans would love the song though!
You can vote for the video on MTV2's 'Hot New Ones' here by clicking on the Hot New Ones option on the player, and selecting Fightstar.
And finally, Fightstar's album cover is indeed the weird cow woman. Oh dear! Really not sure what I think of it, and I don't like their new font.
23.02.09
Fightstar have announced an extra date for the upcoming tour, Liverpool Barfly on May 2nd!
An acoustic version of Unfamiliar Ceilings is apparently going to be a b side on the Mercury Summer single - I'd rather hear some new material, please! :-(
21.02.09
Charlie is co-hosting the XFM Rock Show tonight with Katie P. You can listen to it on the main site
here
.
Apparently there's a chance of an exclusive performance, and rumour has it they're going to do a duet - no idea of what!
Charlie's just arrived at the studio and they've announced that Fightstar will be hitting Europe this year, so we'll be watching for news on that! I have a feeling a new song could be played on the show, as well as possibly some more exclusive news! :-)
19.02.09
Bullet For My Valentine, The Blackout and Fightstar will be playing the Royal Albert Hall on March 28th in support of the Teenage Cancer Trust. Tickets go on sale tomorrow from various places, but to provide a link, you can get them
here
.
18.02.09
Fightstar's new single, Mercury Summer, was aired for the first time ever on Radio 1 a couple of nights ago. To save you trawling through a whole radio show to find it, someone has uploaded it to YouTube
here
. I LOVE it!! It's very mainstream for them, but it's stupidly catchy, I've had it on repeat for hours.
They also announced a tour the other day, but I've been too tied up to update on here... anyway, here are the dates!
APRIL:
Wed 22nd - Oxford O2 Academy 2
Thurs 23rd - Bristol Bierkeller
Fri 24th - Peterborough Cresset
Sun 26th - Norwich Waterfront
Mon 27th - Birmingham O2 Academy 2
Wed 29th - Newcastle O2 Academy 2
Thurs 30th - Glasgow ABC 2
MAY:
Fri 1st - Preston 53 Degrees
Mon 4th - Exeter Lemon Grove
Tues 5th - Portsmouth Wedgewood Rooms
Wed 6th - London Islington O2 Academy
Thurs 7th - Manchester Academy 3
See you down the front! I'm hoping to make it to the Portsmouth date. Support is coming from Laruso and In Case Of Fire. In fact, all those details are on this poster I'm about to show you, which has a very... erm, interesting... picture on it, which we think could be the cover of the new album, Be Human.
Hmmmm!
27.01.09
So I'm listening to Busted... well actually, no, I'm looking through a lot of Busted things online while listening to Matt's solo stuff. But either way, it made me think of this website and how much I used to love running it. So I've just been going through everything and unfortunately I have work early tomorrow and it's currently 1.30am, but I promise I will be revamping a lot of the content over the next few days!
On the news front, there really isn't much at the moment. Fightstar have just finished recording their third album and I can't wait to hear it! I bumped into Omar a couple of weeks ago and he said that Charlie has been working in Nairobi with under-privileged children for a week or two, which I think is amazing! It's something I'd love to do.
The rumoured release date for the album is April 13th, with a single coming out on March 30th, although these dates are subject to change.
28.12.08
It's been reported in The Mirror and News Of The World today that Matt and Emma are expecting a baby! Assuming it's true of course, congratulations to the pair of them! (And good luck! ;-) Haha)
06.12.08
Haha, who saw tonight's X Factor? Eoghan performed an interesting rendition of Year 3000. You can watch it
here
!
Changes are coming soon to the website, by the way. Not really much, but I'm going to start doing all updates on this page for all three guys. It just makes it simpler because although Fightstar are probably the most active, there's less news regarding them these days. Plus I think I'll be more motivated to update if it's all together. I'll be keeping the minisites, but they'll just have all the information about the projects, without ongoing news! Let me know if you think it's a bad idea, of course. I still receive everything from the news and question forms. :-)
06.06.08
The result of the court case has finally come to light - our boys have won!
I'm not sure how I feel about this. There was a rumour going around that Ki and Owen won half a million pounds, which I thought would have been pretty reasonable, to be honest.
However, from what I've read (e.g. that Owen was deemed an unreliable witness by the judge, that he was confused while giving evidence and that he failed to relate his evidence to the case), they had it coming. No offence to the guys, because I think they had a valid case at the bottom of it all, but to insinuate that their families were threatened is absurd and just seems to take the whole thing too far.
But fair play to them for trying. I do kind of wish they'd got a bit of money just because that would have been fair.
05.03.08
There's not much to say on the court case at the moment. A new article has been published here - someone tell me why Ki compared it all to Wheatus and most of all, the Spice Girls?! How is that relevant to the case?
You can view some pictures from Monday here, and some from last week here and here. It's nice to see some pictures of Matt and James together, even if it is for the wrong reasons!
Apparently Kara has been giving evidence, and Charlie's also up for interrogation. There are even rumours that he's standing AGAINST Matt and James... ooooh...
26.02.08
Okay, I'm sure you're all aware of the court case involving Ki Fitzgerald and Owen Doyle against Matt and James. The case started yesterday and a few details have been revealed by various news sources such as BBC News and Digital Spy. Here's the article from BBC News:
Two original members of boy band Busted have gone to court, claiming an estimated £10m in unpaid royalties.
Ki McPhail and Owen Doyle say they wrote songs with James Bourne and Matt Willis when the group formed in 2001.
But they claim they were forced to sign away their rights after "threats" and "undue pressure" when they were sacked from the band later that year.
The songs include Year 3000 and What I Go To School For, which went on to be huge hits for the now-defunct group.
Mr McPhail and Mr Doyle were in a band called The Termites with Mr Bourne and Mr Willis between January and October 2001, the High Court in London heard.
They also wrote songs including Sleeping with the Light On and Psycho Girl together during that time, the claimants said.
That March, the four signed a deal with a professional management company, changing their name to Busted the following month.
In October, however, Mr McPhail and Mr Doyle say they were kicked out of the group and coerced into signing an agreement that released their claim to the group's material.
The pair said they were not told record label Universal liked the songs and had offered Busted a lucrative record deal when they signed the agreement.
They are now seeking to set aside that agreement on the basis of undue influence and misrepresentation.
Tim Penny, representing the pair, said: "The pressure placed on the claimants consisted of repeated advice and threats.
He said they were told "unless they released their claims in relation to the group members' songs and in particular the four songs, they would be sued, Ki McPhail's parents would lose their home and the claimants would never work in the industry again".
Singer Charlie Simpson subsequently joined the group, remaining with them until they split up in 2005.
The case continues at the High Court before Mr Justice Morgan. The hearing is expected to last 15 days.
I'm glad it's going to be over sooner than later, of course it could end up lasting a lot longer, but I just hoped it wouldn't be months like some cases can be.
One thing confuses me - 'Ki McPhail'? Where the hell has 'McPhail' come from? Someone please enlighten me lol. Anyway, it seems that the pair are admitting that they signed away their rights, but are now saying they were threatened. Let's see if they have enough evidence to prove that, because I'm not sure I believe the bit about Ki's parents losing their home. Over a few songs? It just seems a bit much, but who knows?
I also laughed at the fact Busted used to be called The Termites. Excellent!
05.07.07
Yesterday, Scott Mills & Zane Lowe were talking about Busted on Radio 1... you can listen to it
here
, with both Scott & Zane playing clips of songs and singing... or rapping... along. It's from about 2:20 onwards till the end.
02.07.07
05.05.07
A question through the form (I will be answering them soon, I swear!)
where has ki ever said it was his fault he signed away the songs please get ur facts rite before you put things up on websites, lets just all wait for the trial and will see whats what.z
Admittedly, I don't think Ki said it. I think it was in that story Owen sold to The Sun, but I will have to double check that. I certainly read it somewhere, but I am pretty sure it was Owen who said it, not Ki, and I think he might have even said it was both of them who signed them away (but again I'll have to check that). I don't just make things up, so I'm sorry if I've been misinformed.
(Also, I have absolutely no faith in the justice system in the UK due to knowing various people who are now in prison for things that I know for a fact they didn't do. But that's a different story. :-p)
On another note, do you KNOW how much I miss Busted right now? :-( I'm listening to A Present For Everyone and realising for the millionth time just how truly amazing they were. Sigh.
23.04.07
You all know about Owen and Ki taking Matt and James to court over unseen royalties for the songs they wrote while in Busted.
The court case was held last Tuesday, and the verdict is yet to be announced. They are aiming to squeeze £10 million from their pockets, which personally I think is outrageous. Even supposing they win the case, how can that amount of money be justifiable? Surely it's not Matt and James' fault that they didn't receive their royalties? At the end of the day, in fact, Owen and Ki SAID THEMSELVES that it was their own faults for signing a contract to take their names off the credits of the songs (What I Go To School For, Sleeping With The Light On, Year 3000 and Psycho Girl, apparently), making the amount of money they're expecting AND the case itself even more unjustifiable. And even if they do deserve the royalties, WHY JAMES AND MATT? It is not their responsibility to ensure that everyone gains the royalties. It is the publishing company's and the record company's. Sue them, not James and Matt, who in my eyes, are innocent.
They may have lied about one or two things in interviews, but really, it's the music industry. EVERYONE LIES. James and Matt may even have been told by the record company, 'don't tell anyone this and that, or we'll tear up your contract with us'. It's not a nice thing for music fans to not be able to know what's true or not, but for bands, that's incentive enough for lying about it. The whole origin of the name thing is also just stupid. It doesn't matter where the name came from. I generally don't care where bands get their names from, and if I happen to find out, I'm not really bothered what the story is.
Seriously. £10 million. That's probably more than James and Matt HAVE (well, maybe not...), so to try to take away the money they worked so hard to earn for a few years is absolutely ridiculous and undeniably unfair. At least lower the amount of money you're bloody expecting, please. It's an insane amount, particularly for your case.
Also, what the hell?! Ki has a website dedicated to his hate campaign of Busted here. Owen has one (saying exactly the same thing) here. Both sites link to each other, both their campaigning MySpaces (which also say exactly the same thing)... and this website. What, are you trying to insinuate that I'm supporting you?! I'd like to make it very clear to all Busted Online viewers that I'm not. I don't disbelieve your case, granted, but I think it's outrageous that you're pointing your fingers at Matt and James - and for such a lot of money. At least sue the record/publishing companies. You know, the ones who CAN make a difference.
23.11.06
I do miss this site. I never updated this page for Charlie and James's birthdays. Charlie's now 21 and James is 23... pretty insane, really! I'm probably going to go through the site and make sure everything's all right, and probably do something with the gallery as well. Anyway, believe it or not, there is actually Busted news. Other than James and Matt arguing over the whole I'm A Celebrity thing... apparently original Busted members Owen Doyle and Ki Fitzgerald are at it again, trying to sue James and Matt (why not Charlie...?), this time for leaving their names out of the Busted autobiography. Nice one. The autobiography was only released three and a half years ago! Anyway, read the article
here
.
08.05.06
Can you believe Matt's 23?! It doesn't seem that long ago that he was 19, haha. Anyway, have a brilliant day, Matt!
30.04.06
Wow, so that's a revelation and a half. There is an interview with Matt in Bliss, and he reveals that Charlie quit Busted in December 2004 (possibly the last night of the tour - like the papers said, remember?), but he didn't find out until Christmas Eve. Amazing Christmas present, eh? :-(
26.04.06
All the questions are up to date. :-)
23.04.06
You might have heard about being able to vote for the best UK artist of all time. The list is now up, and you can vote for Busted - click
here
and go to 'vote' beside them! I think you can vote for more than one as well, and Son Of Dork are on there as well... er, yes. Son Of Dork. Best UK band ever. Now I like Son Of Dork, but
really
... even Busted would be stretching it quite far in my opinion, but let's face it - at least they did something for pop music.
In other world-breaking news, I've changed the enter page - what do you think?! I think it's quite snazzy myself, and it's a lot better than having those silly little boxes above this. Yarr.
Apologies for not answering the rest of those questions, by the way. I ended up being out all weekend and then I've been busy since school started on Tuesday. NEXT TUESDAY, I get them completely up to date, promise!
15.04.06
YES, I'm still alive! I've been
so
busy lately, last week was the first week I haven't been completely bogged down with school work, and my boyfriend came to stay, so I didn't have time then either.
I've just answered all the questions from March and the rest of February. I'll answer the April ones tomorrow night.
I don't think I posted about some articles about Matt talking about James, so I might find them and post 'em up. :-)
I'm also going to change the enter page, by putting the latest news of each project on there instead, which will look a lot better than having them squashed into little boxes up there lol. I have to say, I miss this site. :-(
18.03.06
A Chinese band, Hua Er (Chinese for 'Flowers') have been accused of plagiarising various songs including Busted's Losing You. There is an article about it
here
.
You can also hear the song called Missing You. Sorry, Losing You. It's a bit uncanny, especially in the chorus.
05.03.06
You might have noticed I'm playing around with the coding of this site a bit. This calls for a new layout. If I'm off school yet again tomorrow, I'll make it then. If not, I'm not sure when.
04.03.06
I've made a couple of changes to the
forum
, and it seems to have died a bit. Please go and join, and help liven it up again. :-D
I'm also making a video request site, which is almost finished. I've just got to add a few bits before it goes live heh.
26.02.06
I'm compiling a list of all the gigs Busted ever did (
CLICK
), and I need your help. If you know of any gigs that I've missed (not just headlining gigs, just any festivals they played etc), or have any information on the others (venues for the Japanese gigs, for example), then please drop me a line. :-) Cheers!
21.02.06
Crashed The Wedding is the 20th most essential pop song ever, according to iTunes. Considering the list has huge pop classics (number one is Dancing Queen), that's really not too bad!
18.02.06
There is an interview with Fightstar in The Guardian, you can find the link in the Fightstar news box. It's actually really annoyed me. I did a huge rant on the official Fightstar forums - read that
here
(second post down).
There is also an article about the importance of Busted in the music industry. A lot of it I don't agree with - the Kaiser Chiefs and Green Day parts, especially. Anyway, click here to read it.
I've answered a whole pile of questions as well, I'll do last month's now.
05.02.06
The bit down the side is fixed for everyone using Firefox, big thanks to Toady for helping me sort that out. :-)
I've also just opened the official Busted fanlisting, after it closed on busted-rock.com. Please join it! I'll probably make another layout for it soon, because I don't really like that one.